RAJKIYA ENGINEERING COLLEGE​
ELECTRONICS ENGINEERING DEPARTMENT
KANNAUJ, UTTAR PRADESH, INDIA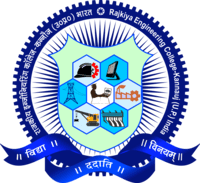 The Department has dedicated faculty members for taking care of academic and other requirements of the students. It offers B. Tech. in Electronics Engineering. The Department is having well equipped labs and software for Virtual Instrumentation, PCB Design, Signal Processing, Digital electronics lab. Various extracurricular activities are regularly organized by the students under the aegis of Association of Electronics Engineers for their overall development.
The Faculty members of the Department are continuously involved in R & D activities with their research students. Several National Level Seminars, Conferences, Faculty Development Programs, Expert Lectures, Workshops etc. have been organized by the Department.
Electronics Engineering Department
Electronics Engineering Department
Electronics Engineering Department
Ist Year
IInd Year
Admission to Doctorate Program(Phd):
Ist Year
The Entrance Examination for admission to First Year of Four Year B.Tech degree programme offered by Joint Entrance Examination (Main). Click here for more details. Counselling are managed by Dr. APJ Technical University.
IInd Year
Admission to Doctorate Program(Phd):